Innovation Design Lab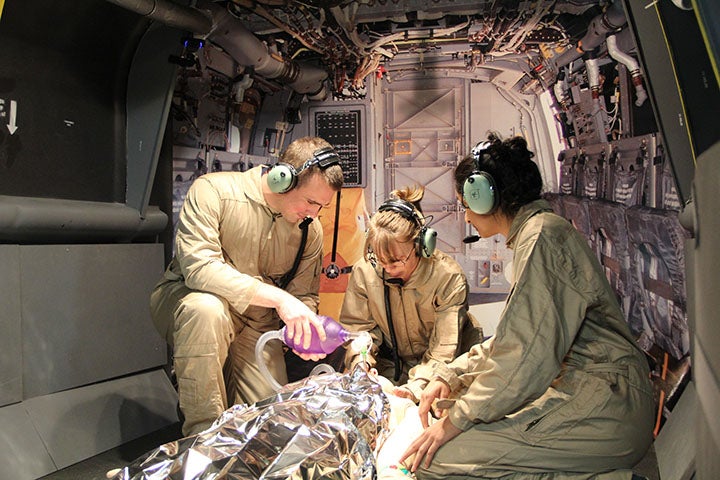 The Innovation Design Lab (IDL), part of the ECU Honors College, is a technology-facilitated environment using design to translate across academic disciplines, industries, public agencies, and the marketplace to enhance innovation for new products, processes, and public policies. The facility is fully connected globally via networked computing, video, and voice communication systems.
These unique ideation and innovation facilities support proactive collaboration between ECU and the surrounding region for design and innovation processes to:
1) Foster cultures of design-driven innovation by supporting innovative faculty, staff, and students;
2) Provide design and related technical assistance to innovators, entrepreneurs, and firms within industry clusters; and,
3) Establish facilities, initiatives and mechanisms of partnership to align the collective design-related resources of ECU and recruitment and retention of innovative and talented students to eastern North Carolina.
The IDL is a collaborative vortex where design, health sciences, business, and engineering merge to produce unique solutions to complex challenges. It is the starting point from which creative impulses transpire, risk-taking is encouraged, and innovation ignites. Researchers, inventors, and businesses conceive and develop sustainable new designs and process concepts in ways they never before imagined.
Apply for the eNC Innovates! Fellowship>
The IDL sets the stage for breakthrough thinking and the advancement of new knowledge, technologies, and products. A best-in-class facility, the IDL fuels transdisciplinary innovation research and education to:
Enhance the innovation capacity and competitiveness of NC's firms
Building regional networks to generate advanced manufacturing opportunities
Foster creativity and entrepreneurship on campus and throughout the region
Support team-based education that creates entrepreneurs on the cutting edge of new product development
Build an innovation culture that values creativity, risk-taking and disciplined implementation
With its facility at ECU, the state-of-the-art IDL creates inventive solutions to multidisciplinary problems through advanced design methods, prototyping, and testing. Collaborations with industry leaders to product generation and improvement and industry contribute to the sustained operation of the IDL.
For more information about the IDL, contact Wayne Godwin, the IDL director, at godwinw@ecu.edu.